What Should You Not Say to an Insurance Adjuster?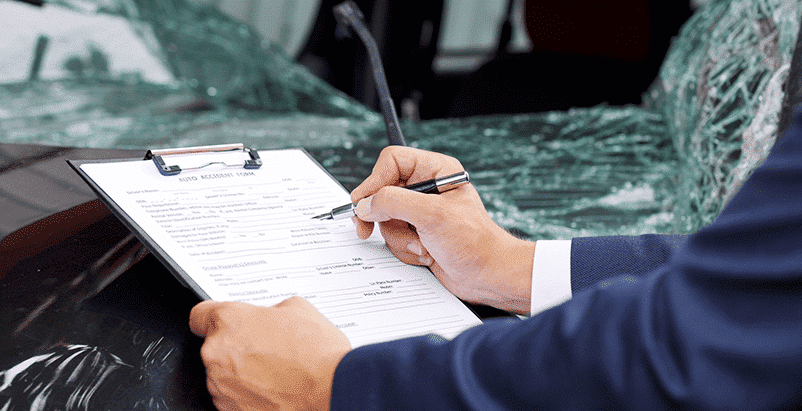 You are usually required to tell your insurance provider after a car accident. If you are not at fault, the other driver's insurance will likely contact you. Insurance companies are here to question you to find who was at fault and how much they should pay.
While communicating with insurance adjusters, it's critical to be careful what you say. They are not on your side, and you might say something that jeopardizes your chances of receiving the compensation you require. You should contact a personal injury lawyer in Sacramento for the best legal guidance.
However, if you are not in touch with any legal lawyer, you must know what to speak to an insurance adjuster.
Do Not Admit Your Fault
Never apologize or admit any form of wrongdoing. Remember, a claims adjuster is searching for ways to decrease an insurance company's liability, and any acknowledgment of fault might jeopardize a claim. Drivers should wait for the inquiry to ascertain what happened rather than admitting fault straight. Make sure you seek legal guidance from an accident lawyer.
​Refrain From Injury Speculation
Do not make assumptions about any injuries you believe you may have experienced. Your comment could cause complications if your original diagnosis is serious than your self-diagnosis. Therefore, you need to contact an injury lawyer in Sacramento for legal assistance.
​Stop Speculating About the Car Crash
An insurance adjuster should not speculate about a car accident with a driver who has been involved in one. After an inquiry, speculative assertions may turn out to be false. Insurance firms will use the victim's contradictory comments against him.
Read Also:
Why Should I Hire a Car Accident Lawyer After an Accident
Giving a Recorded Statement
Many insurance adjusters ask accident victims to give a recorded statement about the incident. Do not agree to provide one because this will cause your case to collapse. It is impossible to retract a recorded statement once given. It will influence the rest of the claims process and potential personal injury cases.
​Don't Accept the First Offer You Get
Insurance adjusters set the lowest amount of money for your claim. They will make trick you into accepting the lower offer. A low-stress, speedy settlement may appear to be a good offer. Even if an offer appears good, you should always negotiate because it will get you more money for the loss.
Make your case stronger by gathering concrete proof and making a counteroffer. Keep in mind that the insurance adjuster is also eager to resolve the claim.
​Conclusion
Neither your insurance company nor the other party wants to be held liable for a settlement. That's why adjusters reach out to analyze the situation. You are not legally obligated to answer an insurance adjuster. You can politely refuse to talk. Meanwhile, you can find a highly experienced auto accident lawyer in Sacramento.
Having a legal expert can save you from trouble because they know how to handle insurance companies. Make sure you steer clear from providing any details to insurance adjusters so you can win the case and get maximum compensation.