WHEN YOU'VE BEEN INJURED,WE FIGHT AND WIN FOR YOU.
TOP-RATED PERSONAL INJURY AND ACCIDENT LAW FIRM
If you or a loved one has been in an accident or suffered a personal injury, it is not easy to choose the best personal injury attorney in Sacramento. You need an experienced law firm that specializes in injury and accident law on your side.
Doyle & O'Donnell has more than 25 years of experience in working with clients who have been injured and are looking for legal help in recovering the settlement they are entitled to. Our personal injury lawyers are on your side from day one and ensure that you will receive the compassion, experience, and guidance you deserve.
Our law firm can help you if you've experienced injury due to negligence or have been in a car accident, motorcycle accident, boat accident, or truck accident. The Doyle & O'Donnell accident attorneys have helped thousands of clients reach settlements of over $200 million dollars in the greater Sacramento area.
When you have been seriously injured or in an accident, and are looking for a personal injury lawyer in Sacramento. We can help you when you need it most.
Contact us today for a Free Consultation.



As advocates for the people, we are proud to devote tremendous time and resources to representing clients in a variety of practice areas. No case is too large, no opponent too intimidating for our firm.

At Doyle A O'Donnell we specialize in helping our clients with their personal injury needs...

There is a auto accident every 10 seconds of every day in America - over 6,000,000 every year. These auto...

Road accidents, including motorcycle accidents occur because of negligence. Motorcyclists are especially...

Every 15 minutes a person is seriously injured or killed in an accident with a big rig, semi-truck, or 18-wheeler...
Margaret Doyle & Daniel G. O'Donnell
Margaret Doyle has been practicing personal injury law in Sacramento since 1987. She was named as one of the top tens personal injury attorneys by Sacramento Lawyer Magazine in 2000. She has been a member of the Board of Directors for Capitol City Lawyers for over 10 years.
Dan O'Donnell began his practice of personal injury and accident law in 1991. He is a Board Member for both the Capitol City Trial Lawyers Association and the Sacramento County Bar Association. Dan has been selected as one of Sacramento Magazine Top 10 Personal Injury Attorneys in 2015 & 2017.
Dan & Margaret are passionate about the rights of the injured and work tirelessly for her client's rights to fair compensation. They are advocates for the injured and fight for your rights to the compensation you deserve.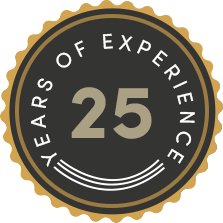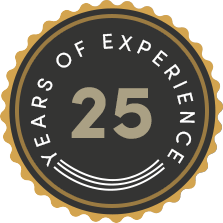 Doyle & O'Donnell has more than 25 years of personal injury experience in the Sacramento area. We have handled thousands of clients and have won more than $200 million in settlements. Our insight and experience have helped us successfully resolve 95% of our personal injury and accident cases.

We understand what you have been through. We are here to help guide you from the first day of becoming a client to the day we settle your case. The insurance companies are not on your side, we can help navigate the paperwork, medical bills, and next steps while you recover.

The accident attorneys at Doyle & O'Donnell are committed to excellent client service. We offer a free consultation and ensure that we will fight for the compensation you deserve. Our experienced injury lawyers compassionately approach each case with your best interests in mind.
I was recently in an accident where we were hit from behind while in a taxi. Dan & Margaret were able able to help me with navigating through the insurance company, physical therapy, and chiropractor appointments. They responded quickly to any question I had and kept me informed throughout. I would definitely recommend Doyle & O'Donnell if you have been in an accident.
Doyle & O'Donnell has been my active injury lawyer for over 5 years. From the moment I walked into the office I felt in good hands. I appreciate the constant communication and consistency with every member of the team. I am truly thankful and appreciate their service.
Professional, easy to deal with, fast results, and great staff. Would recommend.
When I was injured from my car accident, I became very uncertain what would be next and how I was going to deal with the pain and afford all the related costs that come with the accident. That's when a good friend recommended I give Doyle & O'Donnell a call. The team at this firm made certain I got the care that I needed and was able to put my concerns at ease. I would recommend their services to anyone who has been injured in a motor vehicle collision.
Dan and Margaret are fantastic! Dan helped me through a case where I was rear ended and had chronic back pain, and made everything easy and lucrative. Both of them care about their clients and treat them like family...great people and great firm.
I highly recommend Doyle and O'Donnell, they handled my case quickly and professionally and got great results.
I was injured in an automobile accident and I needed help navigating all the insurance companies and inquiries.  I hired Doyle and O'Donnell and it was the best thing I could have done.  They handled everything and fought to make sure I received everything I was entitled to receive.  It was a very pleasant experience and everyone in the office was super friendly.  I recommend them for your legal needs.
I was rear-ended and ended up with pain. I tried to go with the person's insurance company but they were a joke. I found this firm and they took my case. They fought for me against a company that was so awful to deal with. In the end, they won my case. They were great with answering questions and giving me information along the way.
I give Margaret 5 star on her services. She took our case when no one would. Other lawyers wanted the big accident cases only and we were turn away. I thought we had to fight the insurance ourselves until I called and talked to Margaret. She was wonderful, understanding and she instantly accepted our case. We sent information over email, and met once and signed documents and she and her team did the rest. A couple months later we get a settlement offer. It really saved me time and minimize stressed. I would highly recommend her law firm to those who have been in an auto accidents and felt their accident claims is not worth much.
On my way home from work on my bicycle I was hit in the bike lane by a neglectful driver. It seemed pretty straight forward when they admitted fault after launching me into oncoming traffic and causing injuries that they were to blame. Bring in the insurance companies somehow I was at fault? I didn't want to have to deal with the headache, but that's where Attorney Dan and Paralegal Guille came in. I followed there directions as they pursued compensation for my ER visits and post care. I got the treatment I needed while they fought to the end for what was right. On my end the whole process was easy as they dealt with the insurance company.  No one ever plans on getting injured but if it happens come to them if you're looking for GREAT COMPENSATION, headache free, correct care , and ones who will fight until you get what's rightfully yours. I can't thank them enough and will recommended them to many people as they were very professional and fair. Thank you for all your work you put into my case!
If you've been injured in an accident and are wondering what you should do next or wondering how you're going to pay all the bills, then you need to get an experienced personal injury legal firm working for you.
GET A QUICK LEGAL ADVICE FROM AN EXPERT NOW
No Fees Unless We Win Your Case! When You've Been Injured, We Fight And Win For You!