WHEN YOU'VE BEEN INJURED, WE FIGHT AND WIN FOR YOU.
TOP-RATED PERSONAL INJURY LAWYER IN SACRAMENTO
Doyle & O'Donnell has over 25 years of experience handling personal injury cases. Our personal injury attorneys in Sacramento charge no fees unless we win your case.
If you or a loved one has been injured in an accident, you will need help from the best personal injury lawyer in Sacramento. It can be overwhelming trying to choose an accident law firm to help guide you through this difficult time.
The Law Offices of Doyle & O'Donnell have been helping clients recover millions of dollars from accidents in the Sacramento area. If you need an experienced and trusted personal injury or accident lawyer, we are available for a free consultation.
Remember, if you have been in an accident, reach out to our personal injury attorney in Sacramento to help see you through the process, as unforeseen bills and injuries can arise in the future.




Maximum compensation and settlements

Expert legal advice

Compassion and understanding

Transparent communication

Solid attorney-client relationships
No fees unless we win the case. Our law firm can help you if you have experienced injury due to negligence or have been in a car accident, motorcycle accident, boat accident, or truck accident. The Doyle & O'Donnell accident attorneys have helped thousands of clients reach settlements of over $200 million dollars in the greater Sacramento area.
When you have been seriously injured or in an accident and are looking for a personal injury lawyer in Sacramento, look no further than Doyle & O'Donnell accident lawyers. Call today for a free consultation.
As advocates for the people, we are proud to devote tremendous time and resources to representing clients in a variety of practice areas. No case is too large, no opponent too intimidating for our firm.
Margaret Doyle & Daniel G. O'Donnell
Margaret Doyle has been practicing personal injury law in Sacramento since 1987. She was named as one of the top tens personal injury attorneys by Sacramento Lawyer Magazine in 2000. She has been a member of the Board of Directors for Capitol City Lawyers for over 10 years.
Dan O'Donnell began his practice of personal injury and accident law in 1991. He is a Board Member for both the Capitol City Trial Lawyers Association and the Sacramento County Bar Association. Dan has been selected as one of Sacramento Magazine Top 10 Personal Injury Attorneys in 2015 & 2017.
Dan & Margaret are passionate about the rights of the injured and work tirelessly for her client's rights to fair compensation. They are advocates for the injured and fight for your rights to the compensation you deserve.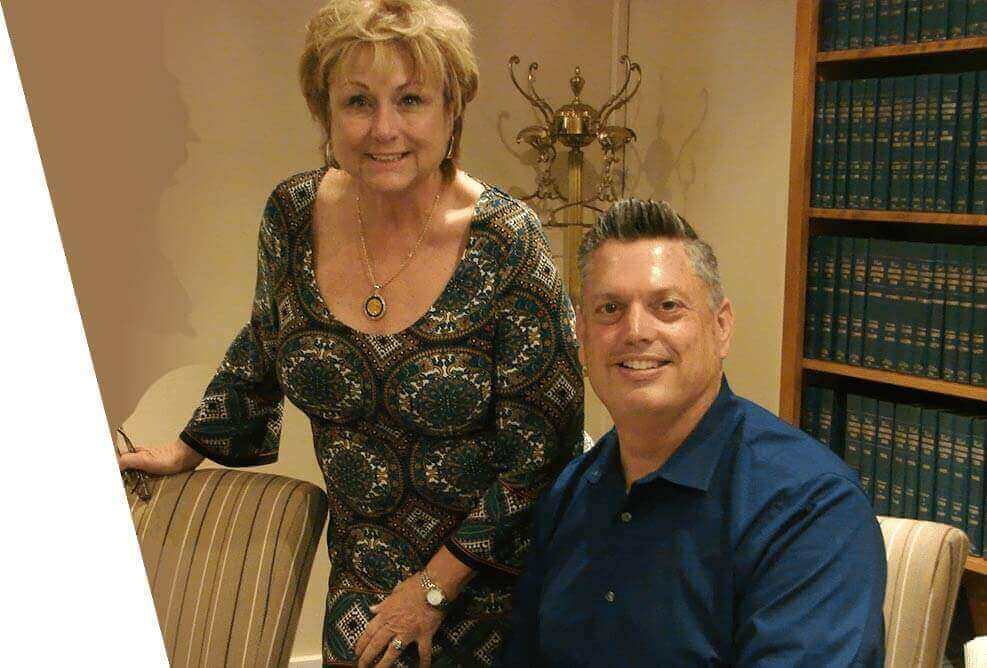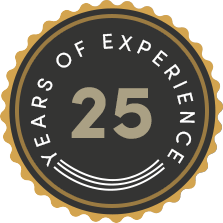 Doyle & O'Donnell has more than 25 years of personal injury experience in the Sacramento area. We have handled thousands of clients and have won more than $200 million in settlements. Our insight and experience have helped us successfully resolve 95% of our personal injury and accident cases.

We understand what you have been through. We are here to help guide you from the first day of becoming a client to the day we settle your case. The insurance companies are not on your side, we can help navigate the paperwork, medical bills, and next steps while you recover.

The accident attorneys at Doyle & O'Donnell are committed to excellent client service. We offer a free consultation and ensure that we will fight for the compensation you deserve. Our experienced injury lawyers compassionately approach each case with your best interests in mind.
They have an attorney named Ashley working here and she's amazing!!! So sweet and knowledgeable!!
Dan and his staff were professional, extraordinarily helpful, friendly and communicated the progress of my case consistently. I hope I never need an injury attorney again, but if I ever do I wouldn't use anyone else.
Alex Velasquez
2023-03-17
Excellent law firm, nice employees that tend to your needs. If you need a personal injury attorney, go here, you'll be making an excellent choice.
I am very happy to have chosen Dan O'Donnell as my attorney in a recent personal injury case he handled. He and his entire team, Jesse, Ashley, Guille, all were very kind, efficient and continually kept me up to date on everything they did. I felt very confident in them handling every aspect of my case. You absolutely will be in very capable hands in choosing Dan! Thank you am for helping resolve my case!
If I could give more stars I would. Everybody was very nice and helpful. They kept me informed every step of the way and made sure I was taken care of. The hospitality of this firm is amazing and I can't thank them enough.
Felt very comfortable guided me threw step by step where available for concerns at a ring from phone call. Highly recommend.
I've been with Dan and the office since 2017 and as of today2022 I settled thank goodness it was a long and forever case but not cause of them but the middle people but none of the less and I can't thank Dan and his team for everything they have done for me! I would recommend him to anyone else who needs a personal Lawyer!!! Thank you Dan
Amazing work
Charlene Jones
2022-04-10
Dan and staff were responsive to my needs for information and clearly explained the options available to me. Had a good experience and definitely would recommend this firm.
I highly recommend Doyle and O'Donnell, they handled my case quickly and professionally and got great results.
I was injured in an automobile accident and I needed help navigating all the insurance companies and inquiries.  I hired Doyle and O'Donnell and it was the best thing I could have done.  They handled everything and fought to make sure I received everything I was entitled to receive.  It was a very pleasant experience and everyone in the office was super friendly.  I recommend them for your legal needs.
I was rear-ended and ended up with pain. I tried to go with the person's insurance company but they were a joke. I found this firm and they took my case. They fought for me against a company that was so awful to deal with. In the end, they won my case. They were great with answering questions and giving me information along the way.
I give Margaret 5 star on her services. She took our case when no one would. Other lawyers wanted the big accident cases only and we were turn away. I thought we had to fight the insurance ourselves until I called and talked to Margaret. She was wonderful, understanding and she instantly accepted our case. We sent information over email, and met once and signed documents and she and her team did the rest. A couple months later we get a settlement offer. It really saved me time and minimize stressed. I would highly recommend her law firm to those who have been in an auto accidents and felt their accident claims is not worth much.
On my way home from work on my bicycle I was hit in the bike lane by a neglectful driver. It seemed pretty straight forward when they admitted fault after launching me into oncoming traffic and causing injuries that they were to blame. Bring in the insurance companies somehow I was at fault? I didn't want to have to deal with the headache, but that's where Attorney Dan and Paralegal Guille came in. I followed there directions as they pursued compensation for my ER visits and post care. I got the treatment I needed while they fought to the end for what was right. On my end the whole process was easy as they dealt with the insurance company.  No one ever plans on getting injured but if it happens come to them if you're looking for GREAT COMPENSATION, headache free, correct care , and ones who will fight until you get what's rightfully yours. I can't thank them enough and will recommended them to many people as they were very professional and fair. Thank you for all your work you put into my case!
The absolute best!  They helped me through a very difficult time. They answered all my questions and returned every call.  They made a difficult situation much better.  They fought hard for me. The result was better than I ever imagined!!!  Awesome!  The staff are knowledgeable and very helpful.  Thanks to them I am doing well again.  I highly recommend you contact them.
Got rear-ended. Dan O' Donnell told me exactly what to do - set up the chiropractor appointments for me - a couple months later, I got a few thousand bucks from the insurance company. If you get injured in a car accident that is not your fault, hit up Dan the Man!
Highly recommend it is great law firm with a wonderful staff Daniel. Always notified me with updates regarding my case thanks to yelp in the ratings. I chose this law firm everything they said was positive
If you've been injured in an accident and are wondering what you should do next or wondering how you're going to pay all the bills, then you need to get an experienced personal injury legal firm working for you.
GET LEGAL ADVICE FROM AN ACCIDENT ATTORNEY NOW
No Fees Unless We Win Your Case!
When You've Been Injured, We Fight And Win For You!