WHEN YOU'VE BEEN INJURED, WE FIGHT AND WIN FOR YOU.
TOP-RATED PERSONAL INJURY LAWYER IN SACRAMENTO
If you or a loved one has been in an accident or suffered an injury, we know that it is not easy to choose the best personal injury lawyer in Sacramento. You need an experienced law firm that specializes in injury and accident law on your side.
Doyle & O'Donnell has more than 25 years of experience in working with clients who have been injured and are looking for legal help in recovering the settlement they are entitled to. Our personal injury lawyers are on your side from day one and ensure that you will receive the compassion, experience, and guidance you deserve.
Our law firm can help you if you've experienced injury due to negligence or have been in a car accident, motorcycle accident, boat accident, or truck accident. The Doyle & O'Donnell accident attorneys have helped thousands of clients reach settlements of over $200 million dollars in the greater Sacramento area.
When you have been seriously injured or in an accident, and are looking for a personal injury lawyer in Sacramento. We can help you when you need it most.
Contact us today for a Free Consultation.



As advocates for the people, we are proud to devote tremendous time and resources to representing clients in a variety of practice areas. No case is too large, no opponent too intimidating for our firm.
Margaret Doyle & Daniel G. O'Donnell
Margaret Doyle has been practicing personal injury law in Sacramento since 1987. She was named as one of the top tens personal injury attorneys by Sacramento Lawyer Magazine in 2000. She has been a member of the Board of Directors for Capitol City Lawyers for over 10 years.
Dan O'Donnell began his practice of personal injury and accident law in 1991. He is a Board Member for both the Capitol City Trial Lawyers Association and the Sacramento County Bar Association. Dan has been selected as one of Sacramento Magazine Top 10 Personal Injury Attorneys in 2015 & 2017.
Dan & Margaret are passionate about the rights of the injured and work tirelessly for her client's rights to fair compensation. They are advocates for the injured and fight for your rights to the compensation you deserve.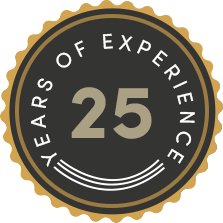 Doyle & O'Donnell has more than 25 years of personal injury experience in the Sacramento area. We have handled thousands of clients and have won more than $200 million in settlements. Our insight and experience have helped us successfully resolve 95% of our personal injury and accident cases.

We understand what you have been through. We are here to help guide you from the first day of becoming a client to the day we settle your case. The insurance companies are not on your side, we can help navigate the paperwork, medical bills, and next steps while you recover.

The accident attorneys at Doyle & O'Donnell are committed to excellent client service. We offer a free consultation and ensure that we will fight for the compensation you deserve. Our experienced injury lawyers compassionately approach each case with your best interests in mind.
If you've been injured in an accident and are wondering what you should do next or wondering how you're going to pay all the bills, then you need to get an experienced personal injury legal firm working for you.
GET LEGAL ADVICE FROM AN ACCIDENT ATTORNEY NOW
No Fees Unless We Win Your Case!
When You've Been Injured, We Fight And Win For You!