At Doyle & O'Donnell, We Help Our Clients With Their Boating and Personal Watercraft Accident Needs
SACRAMENTO BOATING ACCIDENT LAWYER
Most people don't know of the risks that come with operating a boat. While there are some boating laws to keep individuals safe and avoid accidents, watercraft crashes do occur. These crashes are as common and severe as car and truck accidents. A lot of boating accidents are a result of negligent driving and failing to adhere to the boating laws. If you don't want a boating accident to ruin your day, get in touch with a Sacramento boating accident lawyer. We help you understand what you need to do to recover funds from the party at fault.
Thousands of boating accidents happen in California each year. Getting injured in such an accident can cause stress. This is more so if you know the boat's operator and he or she is responsible for the mishap. It doesn't matter whether a friend, a family member or a professional company is at fault. What matters is that you receive the required compensation for your recovery.
Hire a Professional Sacramento Boating Accident Lawyer
With the help of a Sacramento boating accident lawyer, you can get all the information you need for the process. We help you get rid of some of your worries and recover as much as possible from your injuries. We are a team of diligent attorneys who investigate the case, determine who is at fault and how much settlement can you claim.
Drownings are the worst water injuries. They can occur anywhere around the boat, swimming pools, and other water body areas. Attorneys at our firm provide experienced counsel to assist individuals involved in boating accidents.
Our Sacramento boating accident lawyers are well versed with the different situations like drunk drowning, or hypoxemia as a result of staying underwater for too long. We help to bring maximum compensation for injured clients and survivors of boating accidents.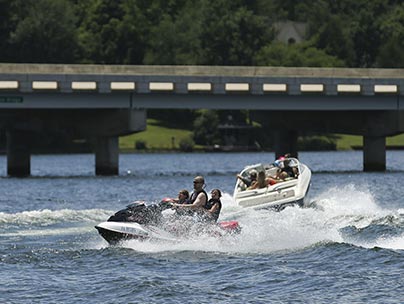 Causes of Boating Accidents in Sacramento
There are several reasons for boating accidents. Depending on the cause and the severity of the accident, a Sacramento boating accident lawyer can provide guidance. The most common causes that these lawyers have to often deal with include:
Untrained boat operators
Reckless boating or attempt to speeding
Influence of alcohol or drugs
Carrying more passengers than the maximum limit for the watercraft
In most cases, it is possible to avoid the accident if all parties involved are cautious. However, negligence often results in accidents. As a result, the victims or injured can claim financial compensation.
WE SPECIALIZE IN THE FOLLOWING AREAS:
Hire an Experienced Sacramento Boating Accident Lawyer
Choosing a lawyer to claim for your boating accident requires effort and research. A lawyer with trial experience can be beneficial. Do Injury Law has professional Sacramento boating accident lawyers who can help to relieve some of your stress. We help clients recover the full compensation for their damages. After our attorneys help you avail of all the benefits as claims for your injuries, you can joyfully move forward with your life.
All boating accidents don't occur on recreational boats. Some accidents take place on commercial or fishery boats. Our team knows how to handle the case, whether it is a personal boating accident or commercial boating accident. In certain situations, you may feel that you don't even have a case. We recommend that you first discuss it with an experienced Sacramento boating accident lawyer to know the compensation you are entitled to. 
It is crucial to know what you must do to protect the legal rights of you and your loved ones. So, if you have suffered an injury in a boat accident in Sacramento, get in touch with us. We will help you claim compensation for your damages.
GET LEGAL ADVICE FROM AN ACCIDENT ATTORNEY NOW
No Fees Unless We Win Your Case!
When You've Been Injured, We Fight And Win For You!