OUR CAR ACCIDENT ATTORNEYS WILL FIGHT AND WIN FOR YOU.
TOP-RATED CAR ACCIDENT LAWYER IN NORTH HIGHLANDS
Have you been in a car accident in North Highlands that wasn't your fault? We understand this is significantly difficult since medical expenses can quickly add up. But don't let this financial strain hold you back – you deserve compensation for your pain and suffering. By law, if someone else's negligence caused the accident, you have the right to seek compensation from their insurance provider. So take charge of your situation today and know your rights.
Get the compensation you deserve for your injury with Doyle & O'Donnell. Our experienced car accident lawyers in North Highlands are dedicated to helping you receive the maximum settlement possible, and we do it all with compassion and practical expertise. Trust us to guide you through the process and ensure you receive what you're entitled to.
After a car accident, don't let legal challenges and confusing insurance tactics add to your stress. Our experienced North Highlands auto accident attorneys are here to help you get the compensation you deserve. And the best part is we don't charge legal fees unless we win your case. Schedule a free consultation today to explore your options and rights. Don't wait - call us now for expert guidance.



What To Expect From Doyle & O'Donnell
Don't settle for less than you deserve after a car accident. Consult with our North Highlands car accident lawyer to up your chances of getting the compensation you're entitled to - it's not mandatory, but it sure is worth it. Get peace of mind and expert guidance through crucial legal processes. Here are some of the perks you'll enjoy when you choose to work with us:
Uncovering the fault in a crash is not always obvious, so gathering the proper evidence to prove it matters.
The insurance adjuster in charge of your claim is the key to getting the compensation you deserve. So be in the know and take action.
Insurance companies always offer lower compensation, assuming we will accept it due to the stress and frustration of the situation, not on our watch.
Need legal support after a car accident? Our North Highlands car accident attorneys will fight for you in court, even if a settlement isn't possible.
CAR ACCIDENT CLAIMS IN NORTH HIGHLANDS
Proving the defendant's negligence is crucial when pursuing a personal injury claim. From drunk and distracted driving to failing to yield or leaving the scene, many forms of negligence can lead to your success. Entrusting an experienced car accident attorney in North Highlands can help you build a solid case and secure a favorable outcome.
Did a defective car part cause your accident? Don't just accept the blame and financial burden. You could have a valid claim against the manufacturer. Our team can evaluate your case and help you prove that the faulty part was the cause of the accident. Don't hesitate to call us today to determine if you could win compensation for your injuries.
Not all accidents are caused by reckless drivers, so they are due to bad road conditions, poor signage, faulty traffic signals, or shoddy road design and maintenance cause car accidents. If you're the victim, you may be entitled to compensation. Call our North Highlands car accident lawyers to know more.
Margaret Doyle & Daniel G. O'Donnell
Margaret Doyle is a trusted name & a successful personal injury lawyer in Sacramento since 1987. She is considered one of the top ten attorneys in her field by Sacramento Lawyer Magazine. In addition, she has been a proud Capitol City Lawyers Board of Directors member for over a decade. Trust her expertise for your legal needs.
Dan O'Donnell began his practice of personal injury and accident law in 1991. He is a Board Member of the Capitol City Trial Lawyers Association and the Sacramento County Bar Association. In addition, Dan has been selected as one of Sacramento Magazine Top 10 Personal Injury Attorneys in 2015 & 2017.
Dan & Margaret fight tirelessly for your right to fair compensation in injury cases. As leading auto accident attorneys in North Highlands, they advocate for the injured. Trust them to fight for what you deserve.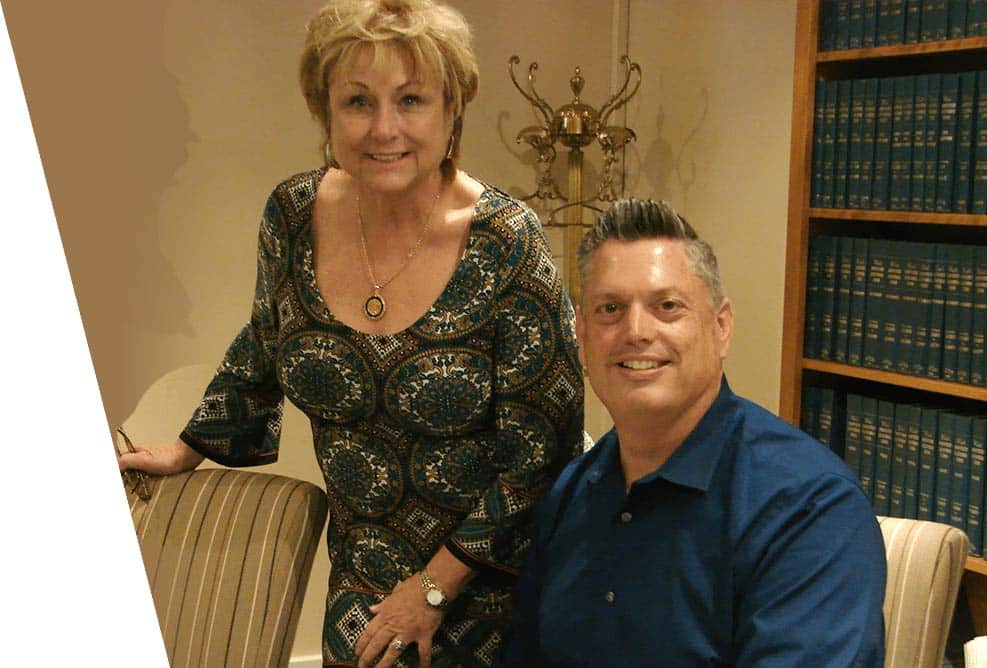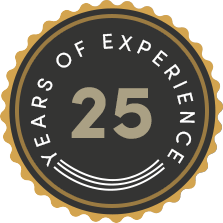 COMMON NORTH HIGHLANDS CAR ACCIDENT INJURIES
Burns | Head Trauma | Scarring | Broken Bones | Traumatic Brain Injuries (TBI) | Joint or Muscle Injury 
Neck or Back Damage | Whiplash | Disability | Loss of Limbs | Spinal Cord Damage | Paralysis
FREQUENTLY ASKED QUESTIONS
GET LEGAL ADVICE FROM A NORTH HIGHLANDS AUTO ACCIDENT LAWYER NOW!
No Fees Unless We Win Your Case!
When You've Been Injured, We Fight And Win For You!