OUR CAR ACCIDENT ATTORNEYS WILL FIGHT AND WIN FOR YOU.
TOP-RATED CAR ACCIDENT LAWYER IN CARMICHAEL
Were you injured in a car accident in Carmichael due to someone else's negligence? If an accident, that wasn't your fault. You shouldn't have to suffer without compensation for your pain and suffering, and we're here to help you get it. Know your rights and seek compensation from the responsible party's insurance company to avoid shouldering the financial burden alone. Then, we'll help you achieve the justice you deserve.
For over a quarter of a century, Doyle & O'Donnell has been committed to helping individuals who have been injured. Our team of skilled car accident lawyers in Carmichael are here to assist you every step of the way, ensuring that you receive the compensation you are entitled to. You can count on us to provide compassionate and expert assistance, giving you the service you need and deserve.
Our Carmichael auto accident attorneys are skilled in navigating complex state laws, local court systems, and insurance tactics to ensure you receive the compensation you deserve. We are dedicated to justice and do not charge legal fees until we win your case. Contact us for a free consultation today, and discover your legal rights and options immediately.



What To Expect From Doyle & O'Donnell
By working with our seasoned Carmichael car accident lawyer, you gain unparalleled support that expertly guides you through the intricate compensation process. Our professional legal team is well-versed in handling all necessary areas of the case to ensure you receive the peace of mind you deserve. Discover the numerous benefits of having us on your side.
The fault in a crash is not always apparent; even when it is, the proper evidence must be collected to prove it.
You may presume that if you experience losses from a collision and get hurt, the insurance adjuster handling your claim will compensate you.
Insurers often shortchange claimants, anticipating they'll settle for less out of distress and exasperation.
If a settlement isn't possible, our Carmichael car accident attorneys are ready to fight for you in court.
CAR ACCIDENT CLAIMS IN CARMICHAEL
To win your personal injury case, proving the defendant was negligent is critical. This can include drunk or distracted driving, failure to yield, or leaving the accident scene. Gain the upper hand by working with a seasoned car accident attorney in Carmichael- they'll help build a strong case for your best chance at success.
If a defective part caused your accident, you may have a claim against the vehicle manufacturer. Prove the accident wasn't your fault, and your lawyer can prove the faulty part caused it. Winning a claim is possible. Speak to one of our attorneys, and let us guide you through this process.
Flawed road designs, conditions, or construction can lead to car accidents. Even when the driver isn't at fault, compensation may still be necessary for crashes resulting from deficient road signs, malfunctioning traffic signals, or substandard road upkeep. We can assist you in finding out what type of claim meets your situation.
Margaret Doyle & Daniel G. O'Donnell
Margaret Doyle has been your seasoned personal injury lawyer in Sacramento since 1987. With over 30 years of experience, Sacramento Lawyer Magazine recognized her as one of the top ten personal injury attorneys in 2000. She also brings a decade of leadership as a Board of Directors member for Capitol City Lawyers. So trust her to fight for your rights and win your case.
Dan O'Donnell started specializing in personal injury and accident law in 1991. He serves on the board of two influential legal organizations: the Capitol City Trial Lawyers Association and the Sacramento County Bar Association. Dan's exceptional work has earned him the distinction of being one of Sacramento Magazine's Top 10 Personal Injury Attorneys in both 2015 and 2017.
Dan & Margaret are dedicated advocates for victims of injury. They work tirelessly to secure fair compensation for their clients and fight for their rights. If you are seeking the best auto accident attorneys in Carmichael and the surrounding areas - you have found them. Trust them to fight for the compensation you deserve.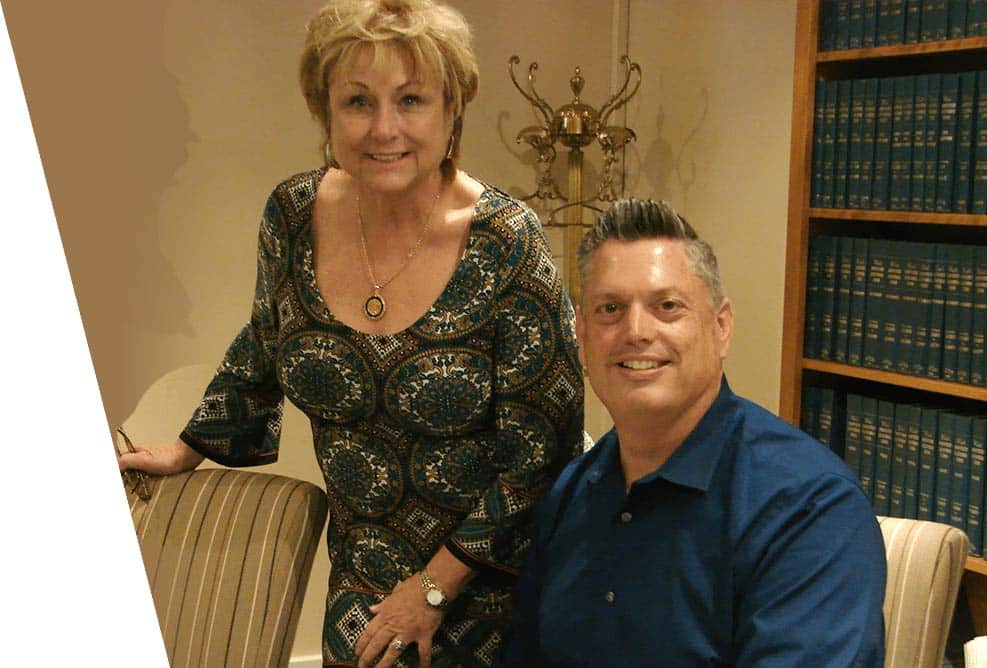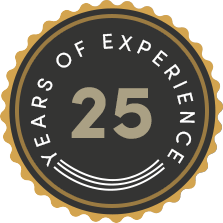 COMMON CARMICHAEL CAR ACCIDENT INJURIES
Burns | Head Trauma | Scarring | Broken Bones | Traumatic Brain Injuries (TBI) | Joint or Muscle Injury 
Neck or Back Damage | Whiplash | Disability | Loss of Limbs | Spinal Cord Damage | Paralysis
FREQUENTLY ASKED QUESTIONS
GET LEGAL ADVICE FROM A CARMICHAEL AUTO ACCIDENT LAWYER NOW!
No Fees Unless We Win Your Case!
When You've Been Injured, We Fight And Win For You!